In this article, we will be discussing the top 10 structural engineering software to learn in 2023. Industry professionals across the globe use these for the design and analysis of structures made of steel, timber, and reinforced concrete.
Background of structural analysis software
Nowadays, pretty much every profession adopts new technology and utilizes the advances of modern computers. It is not hard to understand why – it makes boring and tedious tasks easier and produces results that are more accurate. The field of civil engineering is no exception – amongst other things, they use software to automate and simulate the analysis of structures. However, in structural engineering, which is a subcategory of civil engineering, the access to software has not always been a given fact. Before the mainstream adoption of computers, engineers and drafters would spend months analyzing and drawing structures by hand using pen, paper and calculator. Nevertheless, today, thanks to the inventions of computers, structural analysis can be performed in no time using computer software.
Top 10 structural analysis software
The amount of available structural engineering software is today immense. As a practicing professional, it can be hard to navigate in the jungle and to know which ones to choose. Learning a new piece of software doesn't come for free – often it takes both time and money to reach a level of proficiency to be able to use it in real projects. This top 10 list is meant to help you choose which structural engineering software to invest in given your context and interests.
1. ETABS
ETABS is a software developed by a company called Computers and Structures Inc (CSI). It came to the rescue for structural engineers looking to analyze and design structures around 1990. One of its strongest feature is the functionality around the design and analysis and multi-story structures. ETABS uses finite element analysis (FEA) and numerical simulations methods behind the scenes. A firm in Chicago used ETABS to model the world tallest structure, Burj Khalifa. The seismic response, gravity, and wind loads were calculated using this very software, which is mind-boggling to think about. The p delta effects were also considered for the same structure using this software. In conclusion, ETABS is an FEA based software that can be used to design and analyze beams, columns and slabs. Additionally, it is an especially strong choice for working with multi-story buildings.
Price: $5,000-$15,600 USD start fee + $875-$2,730 USD yearly subscription (source)
Read more about ETABS here.
2. SAP 2000
Computers and Structures Inc (CSI) also launched SAP 2000 for the analysis and design of structures about 45 years ago. In contrast to ETABS, this software package is marketed to work with more general-purpose civil engineering structural system. From basics to an advanced configurations including both 2D and 3D models, this software can be used for accurate design and analysis. Additionally, SAP 2000 also has an excellent module for structural optimization. It is not uncommon to see that it has been used for complex structures, such as shells and membranes.
Price: $2,000-$15,600 USD start fee + $350-$2,730 USD yearly subscription (source)
Read more about SAP 2000 here.
Did you like this post? Sign up and we'll send you more awesome posts like this every month.
3. STAAD PRO
Similar to the two previous in the list, STAAD PRO is also a structural analysis software that can be used to analyze, design, and model structures in 3D. As it's very flexible, it can model almost any type of structural system. Some people claim that it is the most complete software package in the industry. In terms of supported materials, STAAD PRO can design structural frames of steel, concrete, cold steel, wood, aluminum using building design codes from around the globe. Along with this, various loading conditions can also be applied to explore the behavior and limits of the structural system at hand.
Price: $27,91-$3,835 USD / Year (source)
Read more aout STAAD PRO here.
4. RAPT structural engineering software
RAPT is a software used for the designing and analyzing reinforced and post-tensioned concrete systems. An Australian company launched RAPT many years ago to become an everyday tool for practicing structural engineers. The comprehensive nature of the analysis modules developed specifically for concrete systems distinguishes this package from other design tools available on the market. Major design standards such as Eurocode-2, AS 3600-2100, BS 8100, and ACI 318/99 UBC along with other standards can be used in the software. You can adjust the setting in RAPT to include other standards if the required standards are not available.
Price: €5,000 per user for Full Package, Reinforced and Prestressed Concrete (source: email correspondance with software vendors).
Read more about RAPT here.
5. Tribby3d
Tribby3d is a cloud-based structural engineering software for calculating tributary areas, element loading and column load takedowns. The application includes a comprehensive user interface with visually appealing outputs. You can also export the analysis results in both DXF and excel files, ready for further design. The advantage of this application is that it calculates tributary areas without the need for a detailed finite element model, thus making it "go-to" software for early stage design. Contrary to all other software mentioned in the list, Tribby3d is web based, meaning you don't have to download and install it to be able to use it – it simply works directly from your web browser. Tribby3d is a must have for structural engineers designing-single story and multi-story buildings!
Price: $49/month with FREE 2 weeks trial! Sign up here to get access
Read more about Tribby3d here.
6. RAM Concept
RAM concept is software with a focus on the design and analysis of concrete slabs. One of the software's main selling point is that it can design concrete slabs in a very economical and efficient manner, compared to other systems. Above all, it designs floors systems and foundation slabs with a focus on reliability and practicality. Additionally, the process of modeling designs with complex geometries is quite straightforward using RAM Concept. The 3D feature of this software package makes easy to analyze flat slabs of multi-story buildings.
Price: $1,865 USD (source)
Read more about RAM Concept here.
7. Microstran structural engineering software
Microstran is a general-purpose structural analysis software that has built-in modules for designing of steel members and connection details. Using the software's modeling commands, it is capable of building structures with an impressive speed. Engineers also use Micrstran to develop and organize alternative design options, as a way of comparing different configurations. As a bonus, it has the functionality to export to almost every format used commonly in the industry.
Price: Unkown
Read more about Microstran here.
8. Strand 7
Strand 7 utilizes a group tree tool to organize and simplify complex models. As a result, you can quickly build and assess models with comprehensive tools in this package. In Stand 7, you can open multiple models simultaneously and shift elements from one model to another. Strand 7 has a visual environment that makes modelling easy with a user-friendly interface. It can also produce different types of results such as contours, graphs, and vector maps. The major advantage of this software is that it allows for a deeper study of each element along with forces at each point.
Price: $4,500 – $11,000 (source)
Read more about Stand 7 here.
9. SPACE GASS
SPACE GASS is also 3D and multi-purpose structural analysis and design software used by structural design professionals around the globe. A wide range of features is available in this package for efficient design of structural members such as beams and columns. You can design trusses of a wide variety without too much hassle. Furthermore, you can export the outputs to other CAD and BIM software. In addition, not to forget, SPACE GASS uses a really smart matrix solver under the hood that utilizes multi-core processors to make simulations faster. Structural steel frame designers prefer this software due to its unique solving mechanism and intuitive user interface.
Price: Unknown
Read more about SPACE GASS here.
10. RAM Connection
Engineers in the profession use RAM Connection for the design of steel connections. In steel frames and structures, connections are a bit trickier than the elements design and therefore, Bentley has developed this tool. Since it's the same company that develops STAAD Pro and RAM, interoperability between those is straight forward. Finally, in RAM Connection you can optimize the connections for the economy and efficiency of the system.
Price: $1,066 USD (source)
Read more here.
Conclusion
Finding the right structural engineering software for a particular job is not a trivial mission. In this article, we presented 10 popular options, but yet have barely scratched the surface. Some of the software in the list have been around for decades (ETABS), whereas others are relatively new kids on the block (Tribby3d). What's interesting with the new tools we presented in the list is that they have potential to disrupt an otherwise conservative industry. Old software are often desktop based and have poor user experience, whereas modern software is often cloud based with intuitive UI/UX.
However, it is important to remember that although structural engineering software promise efficiency and automation, it is still "just a tool" amongst many others in the practitioner's toolbox. In the end, the most important tool a structural engineer has at their disposal is their engineering judgement and their excellent analytical skills.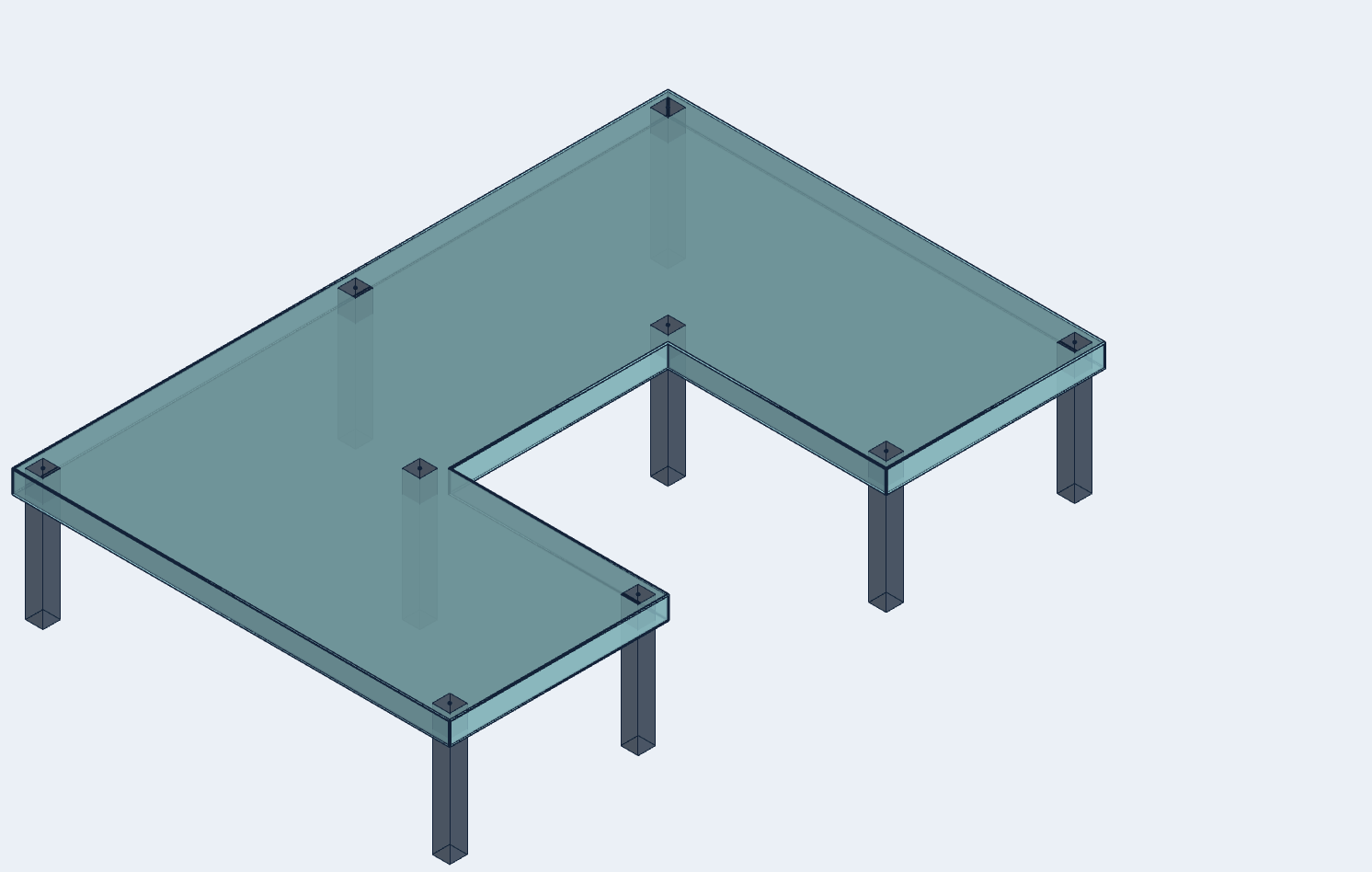 Related Articles